Can Barda
Santa Gertrudis
In the heart of Ibiza you will find this über romantic finca Can Barda. Recently completely renovated by renowned design studio Blakstad. Specializing in historic Mediterranean architecture, they create a fusion of traditions and boho vibes here. This fine house is intimate and atmospheric with a beautiful outdoor kitchen as a highlight.
The infinitely wide valleys and tropical greenery give this place ultimate peace and privacy. The master bedroom has an amazing outdoor pool and shower, lucky you! Cool off in the spacious swimming pool or at one of the shady lounge spots. Just a short walk away, you can enjoy a delectable Italian dinner at A Mi Manera. Have a cocktail at the beautifully decorated bar and fall in love with this magical island, if you weren't already.
Bedrooms
Big size double bed
180x200 cm
Big size double bed
180x200 cm
Normal size double bed
160x200 cm
Small double bed
140x200 cm
Services
Standard you get with every house a final cleaning, bed linen, and bath towels. But you can of course add much more services to your booking. Look below at a selection of services that we can arrange for you.
With this house you get extra: Additional service: 1x p.w. 2 hours cleaning and change of towels.
Always at Covered
Peace of mind

We are here for you. For you it is vacation, we arrange what is needed. Also if there are problems.

Concierge

There is more than a beautiful house. Any place can be an experience, and we can make your trip even more complete.

Surprise & Delight

We are real experts in our field. With over 10 years of experience, a vast network, and knowledge of all the unique places, we know how to provide the best service.
Enhance your stay with a unique experience from one of our preferred providers. Choose from a range of options to make your stay even more special—from professional in-house chefs to luxury boats, luxury cars, and personal trainers.
Location
Beach: 9 km
Supermarket: 4 km
Ibiza Town: 10 km
Airport: 16 km
Live like a local, discovering the best hidden gem restaurants, walks and attractions during your holiday.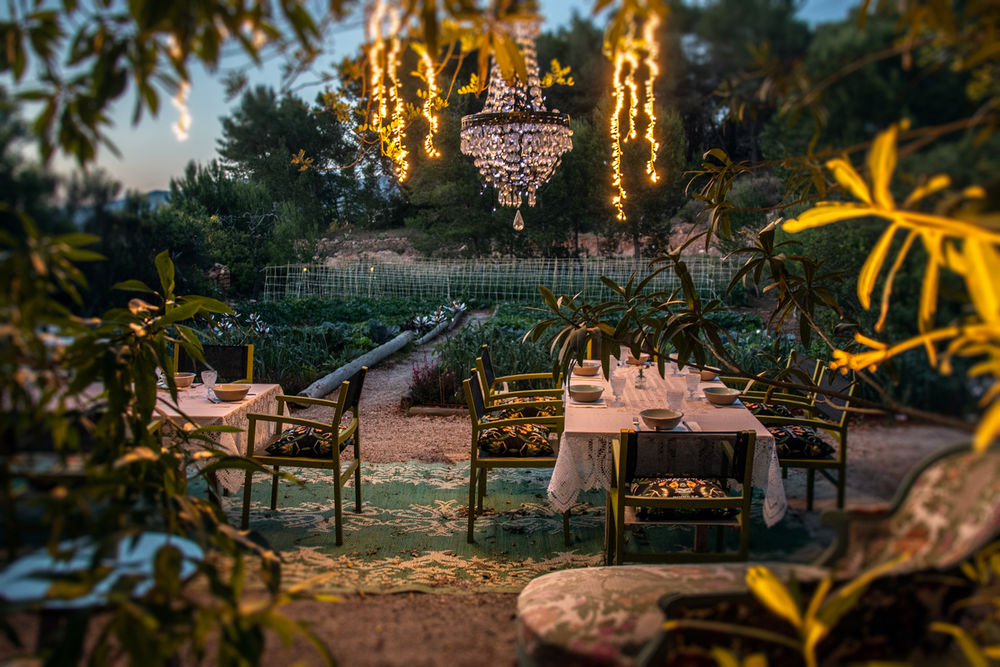 A Mi Manera
This amazing courtyard garden on the San Joan route is a must for a romantic intimate dinner. Order a cocktail at the wooden bar and totally dream away at the boho vibes of this spot. There is also a nice playground for the kids and they can go on adventures in the beautiful garden. On the menu you will find delicious Italian dishes and all vegetables come from their own vegetable garden, you'll love it!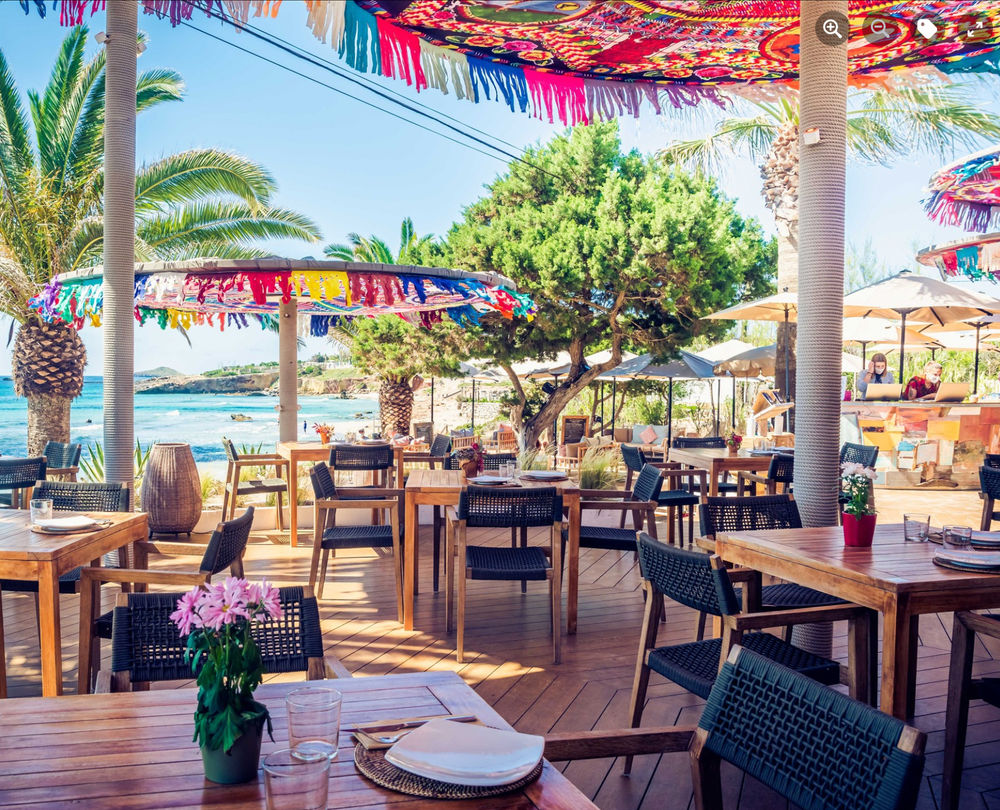 Aiyanna
In the bay of Cala Nova, Aiyanna is a great boho beach club. This spot is really both laid-back and ibiza chic, where you can relax and enjoy the beautiful sea view. Order a fresh juice from the food truck or go for a long lunch/dinner on the terrace. They have a varied menu and a wide selection of veggie dishes, so there is something for everyone!
More information about this villa
Cancellation
Within 24 hours after booking you can cancel free of charge. After that there are cancellation costs.
Each cancellation must be communicated as soon as possible by e-mail and will incur costs. In case of No Show, the costs amount to 100% of the rental price and no refund will be made. The costs for cancellation are calculated as follows:
more than 42 days before arrival: The amount of the deposit: 30% of the total price.
between 42 and 28 days before arrival: 60% of the total price.
from 28 days before arrival: 100% of the total price.
It is not possible to exchange a house at a later time for another house. The cancellation policy remains in force.
Payment
Pay 30% at booking and the remaining 70% 6 weeks before departure
Reviews
How have other guests experienced this house?
Its a very calm place, there are many games and a very nice outside area

Luca Meier
1/0
Item 1 of 4
Follow us on Instagram!