La Hacienda
Port des Torrent
From the roof terrace, you look out over the generous garden full of cacti, lavender and bougainvillea. Friends and family have found their favourite lounge spot and in the distance you can see the azure sea: a holiday at La Hacienda is like a fairy tale!
This charmingly renovated finca exudes peace and tranquillity and is delightfully colourfully decorated. It is the ideal spot for young and old alike. Live it up in the gym, cycle through the green mountainous surroundings or walk to the beach in less than 10 minutes. The spacious swimming pool is the central hub. Around it are the luxury bedrooms with private entrance. Enjoy together with enough privacy for everyone. You can watch the most beautiful sunset at Sunset Ashram: drinks and live music, what more could you want?
Bedrooms
Big size double bed
(180x200) cm
Big size double bed
(140x200) cm
Big size double bed
(160x200) cm
Big size double bed
(160x200) cm
Big size double bed
(160x200) cm
Facilities
Child facilities
Padding pool shallow part
Services
Standard you get with every house a final cleaning, bed linen, and bath towels. But you can of course add much more services to your booking. Look below at a selection of services that we can arrange for you.
Always at Covered
Peace of mind

We are here for you. For you it is vacation, we arrange what is needed. Also if there are problems.

Concierge

There is more than a beautiful house. Any place can be an experience, and we can make your trip even more complete.

Surprise & Delight

We are real experts in our field. With over 10 years of experience, a vast network, and knowledge of all the unique places, we know how to provide the best service.
Enhance your stay with a unique experience from one of our preferred providers. Choose from a range of options to make your stay even more special—from professional in-house chefs to luxury boats, luxury cars, and personal trainers.
Location
Beach: 0.9 km
Supermarket: 0.3 km
Ibiza Town: 0.019 km
Airport: 0.02 km
Live like a local, discovering the best hidden gem restaurants, walks and attractions during your holiday.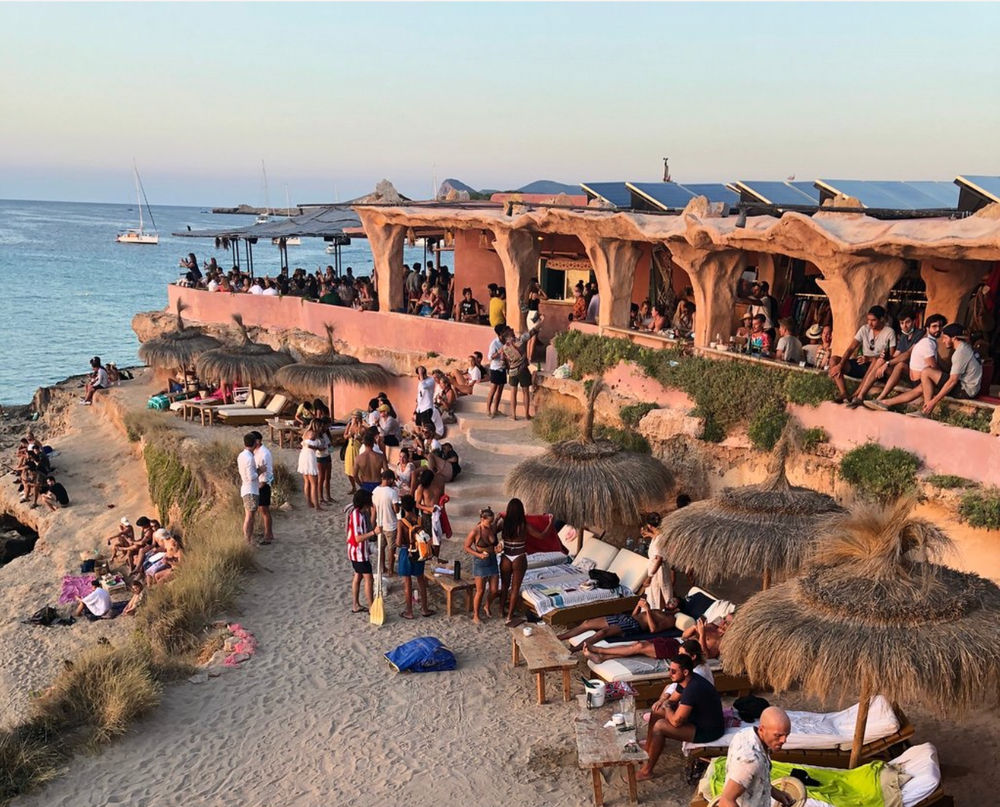 Sunset Ashram
This famous beach club is the center of breathtaking Cala Comte. Order a drink and enjoy bright blue waters, magical views and a legendary sunset here. And yes, very instagrammable!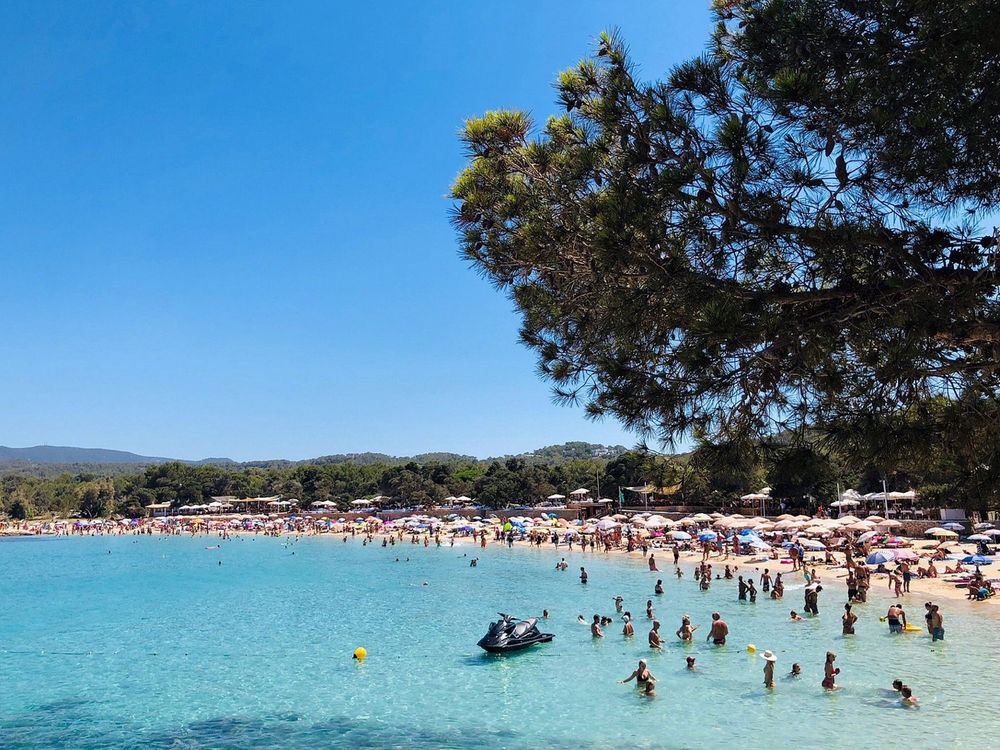 Cala Bassa
In the west of Ibiza, this beach is a true paradise. Bright turquoise, shallow water, surrounded by pine trees and super soft white sand. This beach is super family friendly and has great food at Cala Bassa Beach Club (CBBC).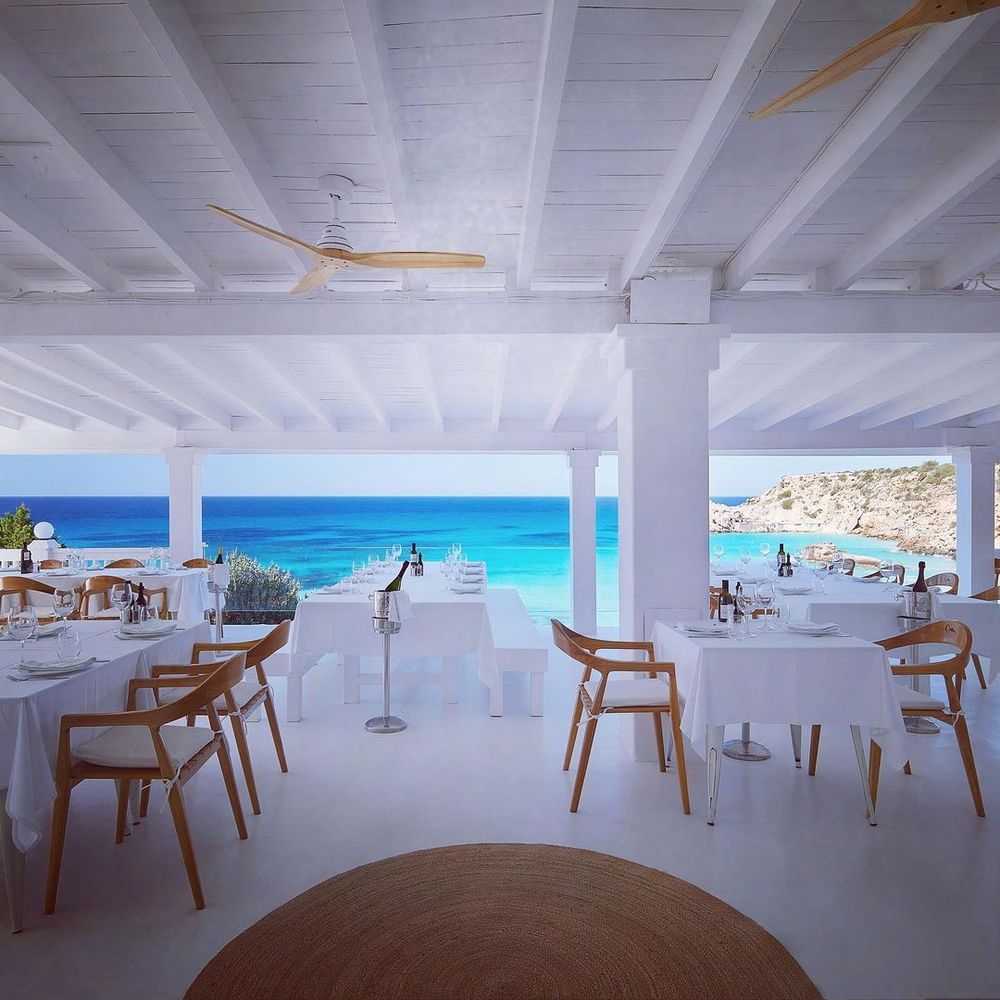 Cotton Beach Club
Overlooking the beautiful bay of Cala Tarida, this fancy beach club is truly a gem. A stylish white interior, lovely lounge beds on the beach and good food. From sushi to fresh fish, with a cold glass of rosé, enjoy an amazing sunset here with your company.
More information about this villa
Cancellation
Within 24 hours after booking you can cancel free of charge. After that there are cancellation costs.
Each cancellation must be communicated as soon as possible by e-mail and will incur costs. In case of No Show, the costs amount to 100% of the rental price and no refund will be made. The costs for cancellation are calculated as follows:
more than 42 days before arrival: The amount of the deposit: 30% of the total price.
between 42 and 28 days before arrival: 60% of the total price.
from 28 days before arrival: 100% of the total price.
It is not possible to exchange a house at a later time for another house. The cancellation policy remains in force.
Payment
Pay 30% at booking and the remaining 70% 6 weeks before departure
Reviews
How have other guests experienced this house?
Follow us on Instagram!